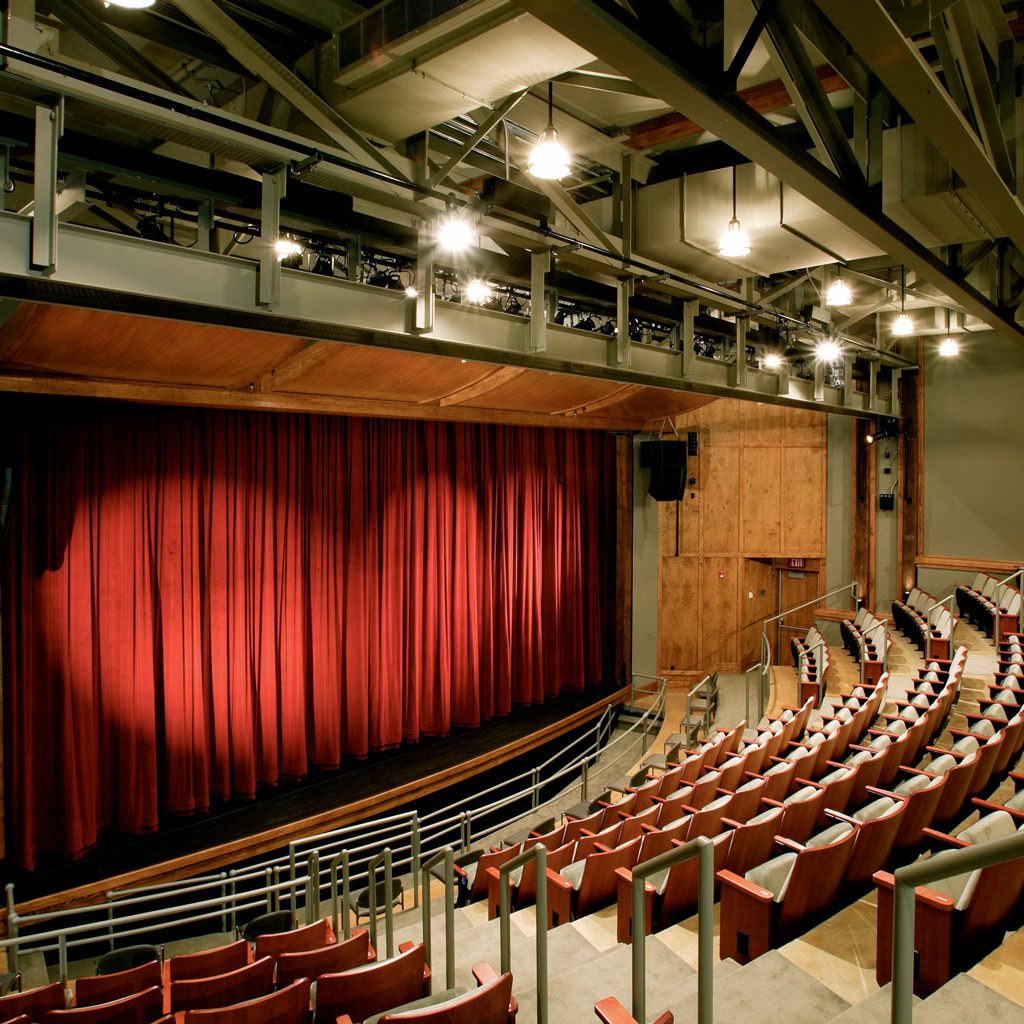 217 theater chairs + extra chairs are available to expand the seating.
Lighting & sound equipment available for use. Contact us for details.
Back stage access & dressing rooms available. Some props, like a podium and large screen for presentations is also available. Contact us for more details. 
The theatre is handicap accessible from the main lobby and the 1st floor (stage level).
Contact Rentals & Guest Services Manager, Hannah Holbrook for more information on rentals.
240+ capacity

Located on the main (2nd) floor

Handicap accessible

Bathrooms on the same level
Lobby area with seating

Dressing rooms
Lighting and sound equipment
Large screen for presentations/videos