2022 Fall Classes & Workshops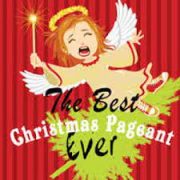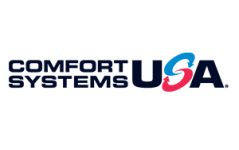 Auditions starting at 6 pm, Tuesday, October 18
Open to Ages 7-ADULT 
Rehearsals will be held 3 nights/week, 6-8:00 pm 
Performances December 15-18
The Best Christmas Pageant Ever is based on the book by Barbara Robinson and follows the hilarious events that occur when a Christmas Pageant includes the Herdmans -the worst kids in the history of the world! Auditions will consist of reading from the script. Produced through special arrangement with Samuel French, Inc.
Audition Technique Workshops
Instructor: Melanie Cornelison-Jannotta

$15.00
Ages 7-12
Tuesday, Oct 11, 5-6:30 pm 
No experience necessary! Learn the ins and outs of the audition experience: how to prepare, knowing which parts are right for you, and honing the skills and techniques needed to stand out to any director! Parents are encouraged to attend with students to gain a thorough understanding of what questions to ask, what the typical rehearsal/show commitment looks like, and how to get your child started off in the world of theatre!
Ages 13-ADULT
Tuesday, Oct 11, 6:30-8 pm 
All Levels, Beginner-Advanced. Receive constructive feedback on a pre-prepared song OR monologue. Plus, learn it all, from how to prepare for an audition, finding audition songs, what research to do ahead of any audition, preparation for cold reads, what to wear, what roles are right for you, and even how to shine in a dance call! Come prepared with any questions you have, and let us fill in the blanks!
Songwriting 101
Instructor: Keith Washo
$99.00/7 weeks
Ages 12-18
Mondays, Sept 12-Oct 24, 7-8 pm 
Ages 19+
Mondays, Sept 12-Oct 24, 8:15-9:15 pm 
Interested in writing an original song or completing one you've started,but not sure where to start or how to finish? Joinsongwriter/performer/producer, Keith Washo, for a songwritingjourney, exploring the power of songs, through a step-by-stepapproach to crafting, refining, and improving a song. We'll end with aperformance of your new creations. Keith will share his perspective onfinding inspiration; writing a chorus, verse, and bridge; and making asong that has the power to move you and others. Come with yournotepad and guitar (or instrument of choice), and be ready to enjoy thefun of music!
Dance for musical theatre
Instructor: Melanie Cornelison-Jannotta

$60.00/6 weeks
Ages 14-ADULT
Wednesdays, Oct 12-Nov 16, 6-7:30 pm
No experience necessary! Teens & Adults planning to audition for musical theatre productions, this class is for you! Gain stage presence and basic technique in all styles (ballet, jazz, tap, etc.) making up the musical theatre cannon. (If enough interest, a second class for age 13 and under will be added!)
Saturday Morning Storytime
with Brittny Charity

$15.00/per session
Mothers & Infants-2 years
Sept 17, Oct 22, Nov 12, 9-9:45 am 
Mommy & Me Story and Music Circle: a morning playdate with a story, auke, sing-along songs, percussion jams, and fun!
Mothers & Ages 3-5 years
Sept 17, Oct 22, Nov 12, 10:15-11:15 am 
Mommy & Me Story Jam: a story, a uke, sing-along songs, percussion jams, dancing, and an arts & craft project! For mothers and children 3-5yrs 
Mindful Movements: Yoga Series
Instructor: Kassie Myers

$40.00/4 classes
Ages 14-ADULT
Mondays, Oct 17 & 24, Nov 7 & 14, 6-7 pm 
During this hour-long yoga class, we will combine grounding techniques, breath work, and movement to connect to the self. All bodies are welcome and no experience is necessary.(Participants will need to bring a yoga mat and dress comfortably.)
Figure drawing
Instructor: Ron Miller

$100.00/6 weeks
Ages 18+
Saturdays, Sept 10-Oct 15, 12-2 pm 
Learn the how-tos and spend time practicing thedrawing of the human figure, both draped and undraped, during this 6week intensive! Students need to provide newsprint or drawing paperand charcoal or soft-lead pencils.
Pottery
Instructor: Kristen Lowery

$125.00 (Includes all materials)
Max 14 Students, Register Early!
Ages 8-15
Nov 7, 8, 9, 10, 5 – 7 pm – Hands-on
Nov 17, 5 – 7 pm – Glaze
Pick up Nov 21 or after 
Get muddy and learn the basics of hand-built and wheel-thrown earthenware pottery. No experience necessary. Take home multiple decorative treasures that will last a lifetime.
Water color christmas card workshop
Instructor: Margaret Covington

$25.00
Ages 15-ADULT
Nov 5, 2-4 pm
Techniques on how to use watercolorsto create homemade Christmas Cards. Class includes a set of 5 cards.Paint will be provided, but you are welcome to bring your own.
Voice Lessons
Instructor: Joshua Jannotta
Learn the technique needed to become a better singer. Work on specific music styles, competition or audition material, and developing a portfolio of audition songs perfect for you! Class day and time to be arranged with instructor.
Weekly 30 min. lessons – $75/month 
Weekly 60 min. lessons – $125/month 
---
BEGINNER UKULELE LESSONS
Instructor: Brittny Charity
Do you know why the ukulele is the most special instrument? Because it makes everybody smile! Learn how to play the ukulele and bring more smiles into the world with this one hour per week, six week series of private lessons. Students will learn music's major scale, notes, chords, ukulele tuning, finger positions, basic strumming patterns, handling, history, and performance tips! Class day and time to be arranged with instructor.
Oct 18-Nov 25
$240/6 weeks – ukulele provided
$200/6 weeks – BYO ukulele
The Prizery is committed to making it possible for ALL children, youth, families and community members to participate in our educational programs. The Chris Jones Legacy Scholarship has been established for this purpose.
The Prizery's primary goal is to develop peoples' potential through the arts and encourage them to have an impact on their community by connecting them and ourselves through art learning and making! With this in mind a number of offerings will be developed over the coming months to include.
Adult Classes in art, dance, acting, and singing
Children and youth classes in art, dance, acting, and singing
Summer camps for children and youth
Spring break camps for youth and children
Weekend and holiday workshops for children, youth, and adults
Pottery classes for children, youth, and adults
Youth theater
Senior theater
Birthday parties
Scholarships